US Open Brass Band Championships
Results of 2017 US Open
Congratulations to Atlantic Brass Band, Winners 2017 U.S. Open
1. Atlantic Brass Band = 233
2. St. Louis Brass Band = 228
3. Dublin Silver Band = 225
4. Prairie Brass Band = 208
5. Milwaukee Festival Band = 200
Other Results:
Most Entertaining: Atlantic Brass Band
Best Performance of a March: St.Louis Brass Band
Best New Arrangement of Composition for brass band: Doom Impending Dublin
Best Performance by a Percussion Section: Atlantic Brass Band
Best Featured Soloist: Bryan Appleby-Wineberg, Trumpet, Atlantic Brass Band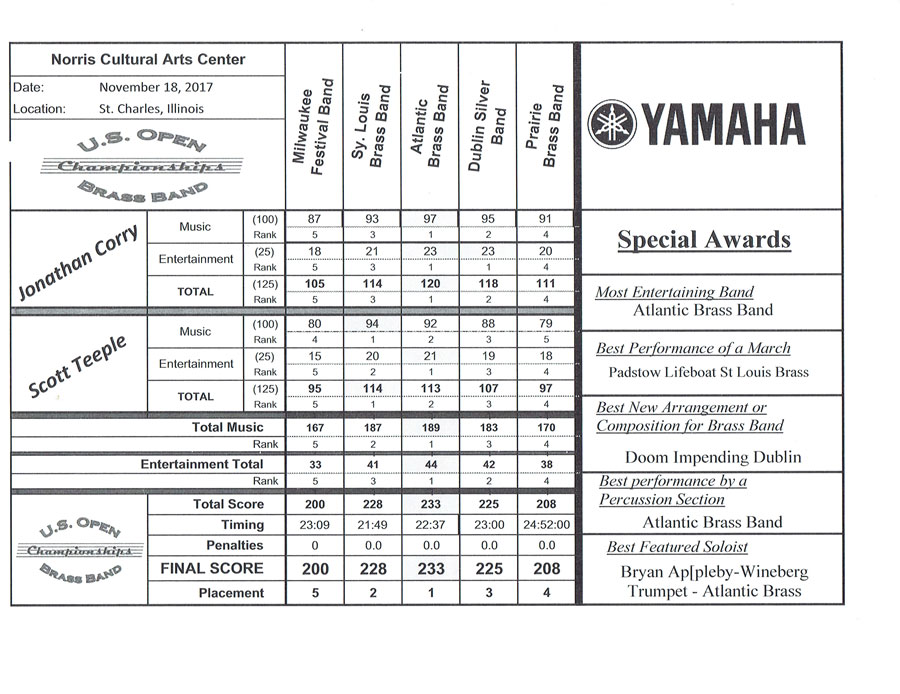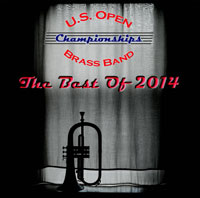 SPECIAL CD CLOSEOUT SALE !!
Re-live the memories. All "Best of" CDs from the US Open 2003-2014. Sale price of $10.00 each, including postage.
*************
For the real brass band nostalia buff we have a limited number of Tee shirts from past years. Please call for sizes and available years. Bargain priced to sell. Call 262-490-5221.