Advertising Opportunities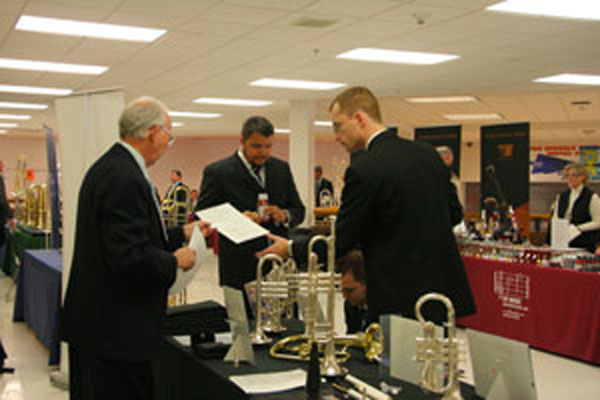 For more information about our advertising programs, please contact:

Clark Niermeyer
(262) 646-5224
info@usopenbrass.org

Program Ads
Advertising in the U.S. Open program book is a great way to gain exposure for your business. The book is 8-1/2" by 11" grayscale, except for the inside and outside back cover and inside front cover, which are full color. Special rates apply for these, so please call Clark for more information.
Products Display Tables in the Vendor Market Place
Display tables are also available and will be prominently located for maximum traffic in the commons area of the contest venue, immediately adjacent to the cafeteria area.