Awards Banquet
The perfect ending to an exciting day. After the competition the bands retire to a cocktail reception followed by an awards ceremony and banquet. Join the banders for a fun evening of relaxation and cameraderie - all are welcome!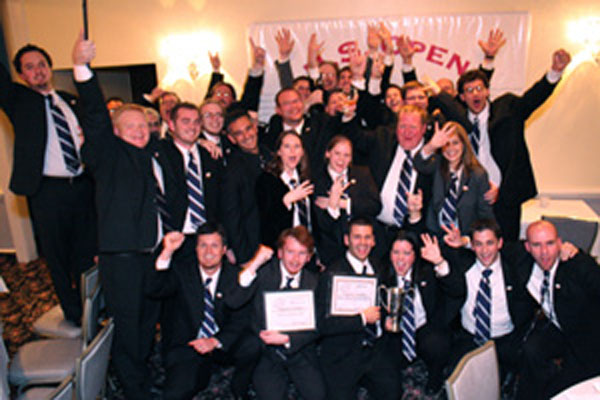 The awards banquet for the U.S. Open will be held the evening of the contest.
Tickets are required for admission to the banquet. Please reserve banquet tickets when your band sends in the member registration form.
St. Charles Place
2550 E. Main St.
St. Charles, IL 60174

PLEASE NOTE: Unfortunately, tickets will not be available at the door. Persons without a pre-purchased ticket will not be able to attend the banquet.